Washington, DC - Yesterday, was a big day for the solar industry. The Solar Foundation released the 2015 National Solar Jobs Census and announced that the solar industry now employs over 208,000 Americans and has grown 123% since 2010.
Key findings from the census include:
The solar workforce grew at a rate 12 times faster than the overall economy;
This is the third consecutive year that solar employment grew by approximately 20%;
Veterans of the U.S. Armed Services make up 8.1% of the solar workforce.
In last night's State of the Union address, President Obama reflected on the past seven years of his presidency and when it comes to solar, the Obama Administration has plenty to celebrate. Since President Obama took office, solar energy capacity in the United States has grown thirtyfold and now saves Americans tens of millions of dollars every year.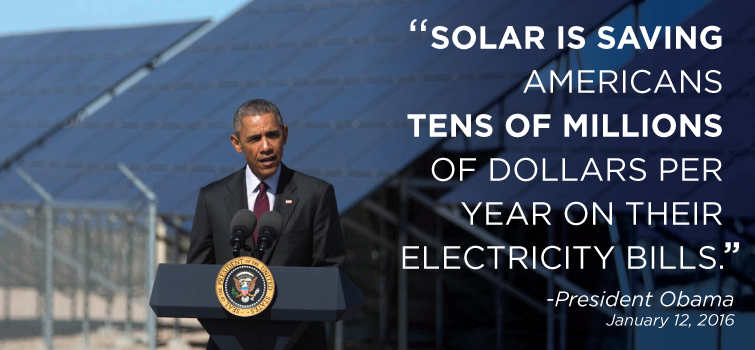 To learn more about the solar industry's historic progress, read SunShot director Lidija Sekaric's blog post