Details

Created on Friday, 10 January 2014 11:37
Written by IVN
Beijing, China - Federal Trade Commission Chairwoman Edith Ramirez and William J. Baer, Assistant Attorney General in charge of the Department of Justice's Antitrust Division, held high-level meetings with officials from China's three antitrust agencies – Ministry of Commerce (MOFCOM) Vice Minister Jiang Zengwei, National Development and Reform Commission (NDRC) Vice Minister Hu Zucai and State Administration for Industry and Commerce (SAIC) Vice Minister Sun Hongzhi.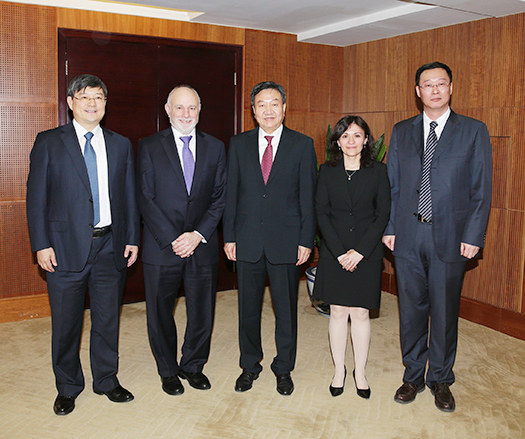 The meetings took place in Beijing, China, on January 9, and allowed the five principals to exchange information and views on antitrust developments and priorities. The FTC and DOJ also met with the three agencies separately to discuss specific issues on January 9 and 10.
These were the second joint, high-level meetings of the agencies since the FTC and Justice Department signed the antitrust MOU with Chinese antitrust agencies on July 27, 2011.  The MOU is designed to promote communication and cooperation among the agencies.  The MOU provides for periodic high-level consultations among all five agencies.
As more U.S. companies and consumers do business overseas, more FTC work involves international cooperation. The Office of International Affairs serves both as an internal resource to Commission staff on international aspects of their work and as an official representative to numerous international organizations. In addition, the FTC cooperates with foreign authorities through formal and informal agreements. The FTC works with more than 100 foreign competition and consumer protection authorities around the world to promote sound policy approaches. For questions about the Office of International Affairs, send an e-mail to This email address is being protected from spambots. You need JavaScript enabled to view it.. Like the FTC on Facebook, follow us on Twitter, and subscribe to press releases and the FTC International Monthly for the latest FTC news and resources.