Details

Created on Wednesday, 30 July 2014 18:17
Written by IVN
Mexico City, Mexico - On the final day of the Governor's Trade and Investment Mission to Mexico, Governor Edmund G. Brown Jr. today signed a trade and investment agreement with Mexico's Ministry of Economy and met with Secretary of Labor and Social Welfare Alfonso Navarrete Prida.
Yesterday, Governor Brown signed agreements with Mexico's Ministry of Education and Ministry of Energy, met with Mexico's President of the Senate Raúl Cervantes Andrade and other Mexican legislators, delivered remarks at a luncheon hosted by the American Chamber of Commerce of Mexico and convened an immigration meeting with Archbishop of Los Angeles José.
On Monday, Governor Brown met with Mexican President Enrique Peña Nieto, Secretary of Foreign Affairs José Antonio Meade Kuribreña, Governor of the State of Mexico Eruviel Ávila and U.S. Ambassador to Mexico E. Anthony Wayne, signed a climate change agreement with Mexico's Ministry of Environment and Natural Resources and joined Visit California and AeroMexico to launch a new marketing campaign in Mexico to promote travel to the Golden State.
Photos from today's events can be found below: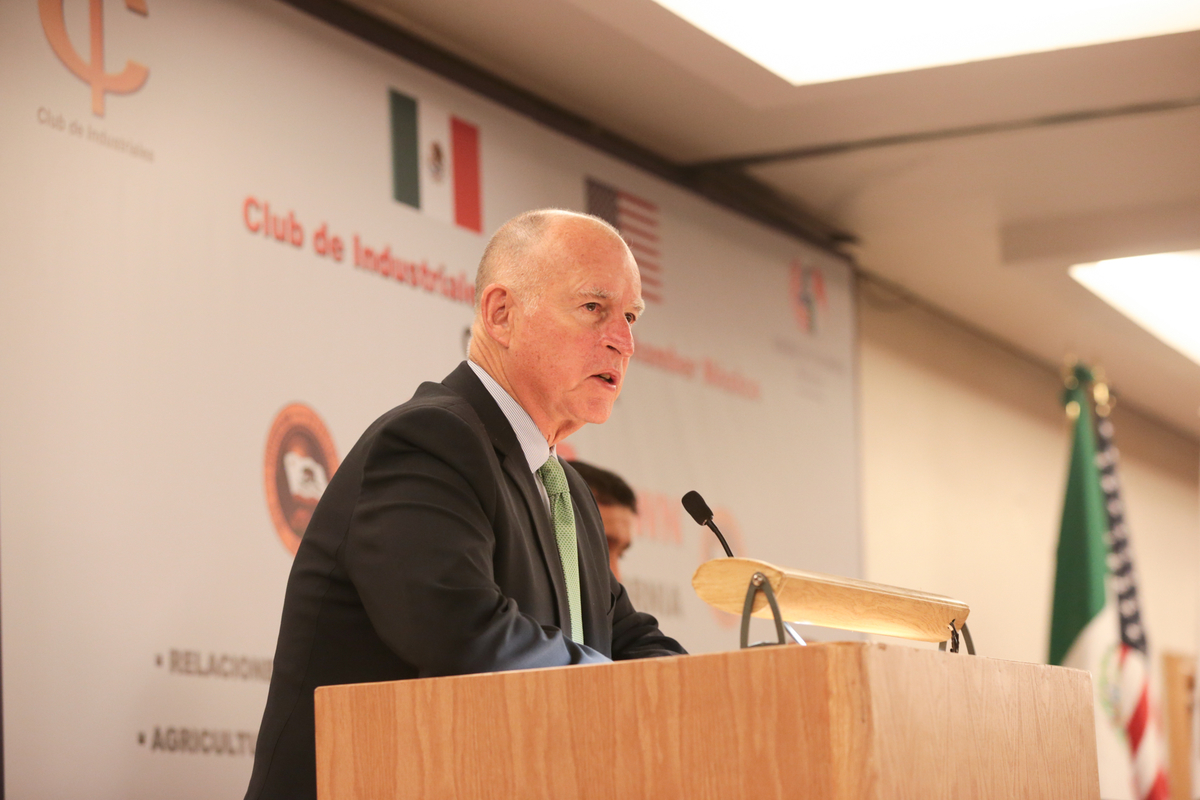 Governor Brown delivers remarks before signing trade agreement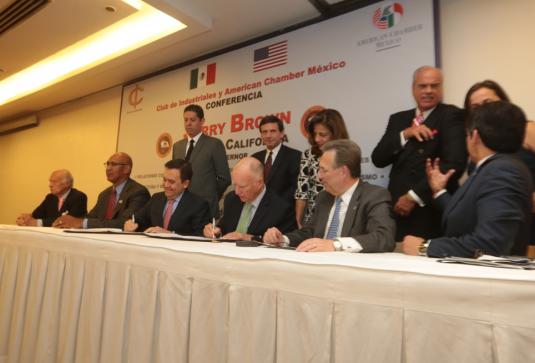 Governor Brown signs trade agreement with Mexico's Secretary of Economy Ildefonso Guajardo Villarreal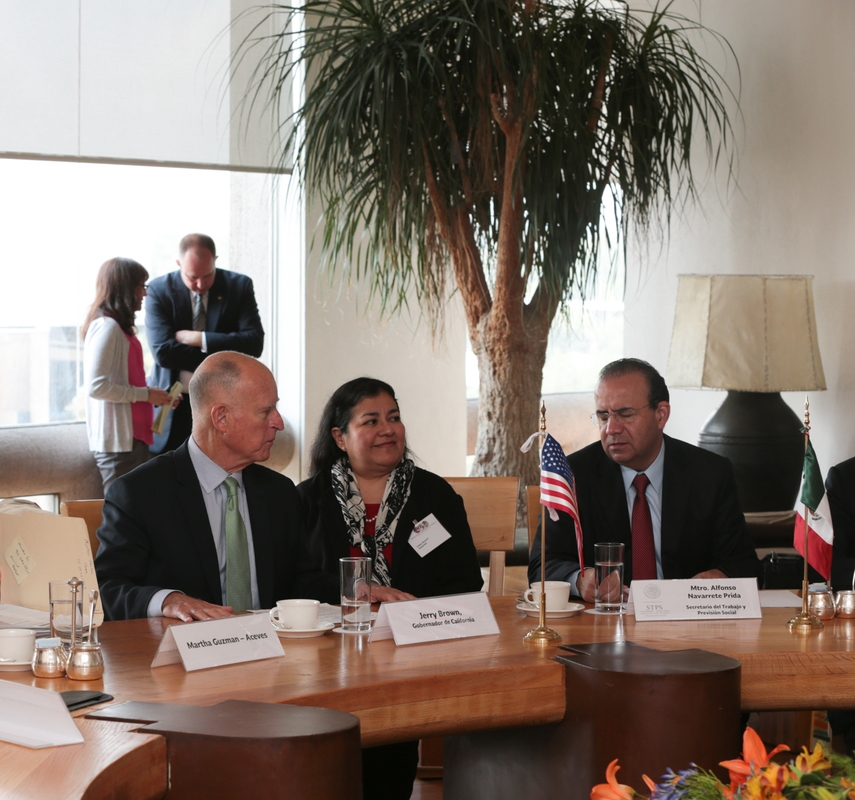 Governor Brown meets with Secretary Navarrete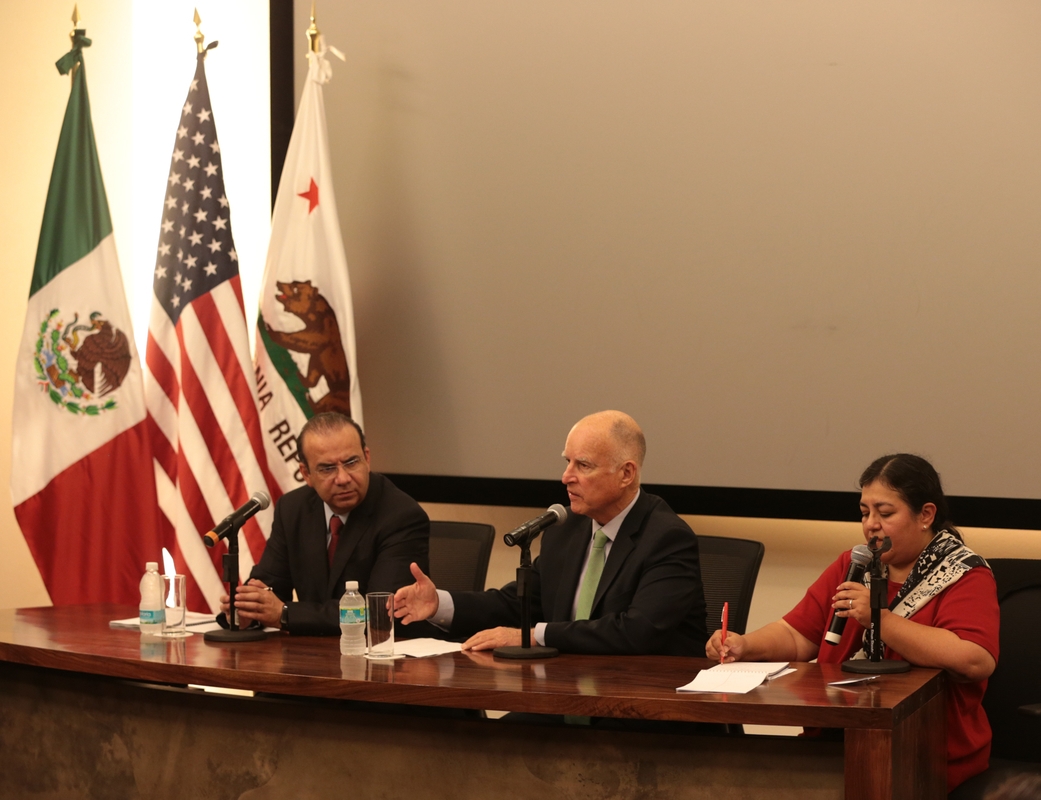 Governor Brown and Secretary Navarrete